In memory of Loni Ding, 1931-2010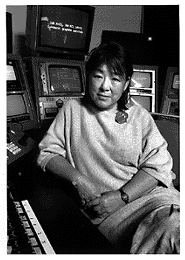 Isadora Quanehia Ding Welsh, or Ding Bick Lon, known as Loni Ding, passed away peacefully on February 20, 2010 at Summit Hospital in Oakland, following a stroke. She was 78.
Loni was a mentor, mother, friend, teacher, filmmaker, pioneer, and pure inspiration.
She was my professor in 1999-2000 and I had the honor of working with her from 2000-2002.